A beautiful dress to wear in a beautiful country! Travel to Ireland and you will not be disappointed. Do it wearing a sleek and simple Emilia Wickstead black, square neck, midi dress and you will not disappoint Ireland!
Meghan looks STUNNING #RoyalVisitIreland pic.twitter.com/WKVAl5b59s

— Stephanie Grogan (@StephGrogan3) July 10, 2018
What makes this look royal
A solid neutral color
Below-the-knee-length
Flattering fit and flare sillouhette
Are you sensing patterns yet?
Picks for a princess
Talk about not disappointing, this dress is love. The square neck is perfect with the thick straps and fluted midi skirt really makes this dress a class act. Setting the standards high, Duchess Meghan!
 Picks for a peasant
This great little black dress from Banana Republic. The similar neckline and straps mimic the feeling of the dress- just add a belt! Visiting Ireland tip: add a black leather jacket. I swear every woman I saw on Friday night in Dublin was rocking a black leather jacket.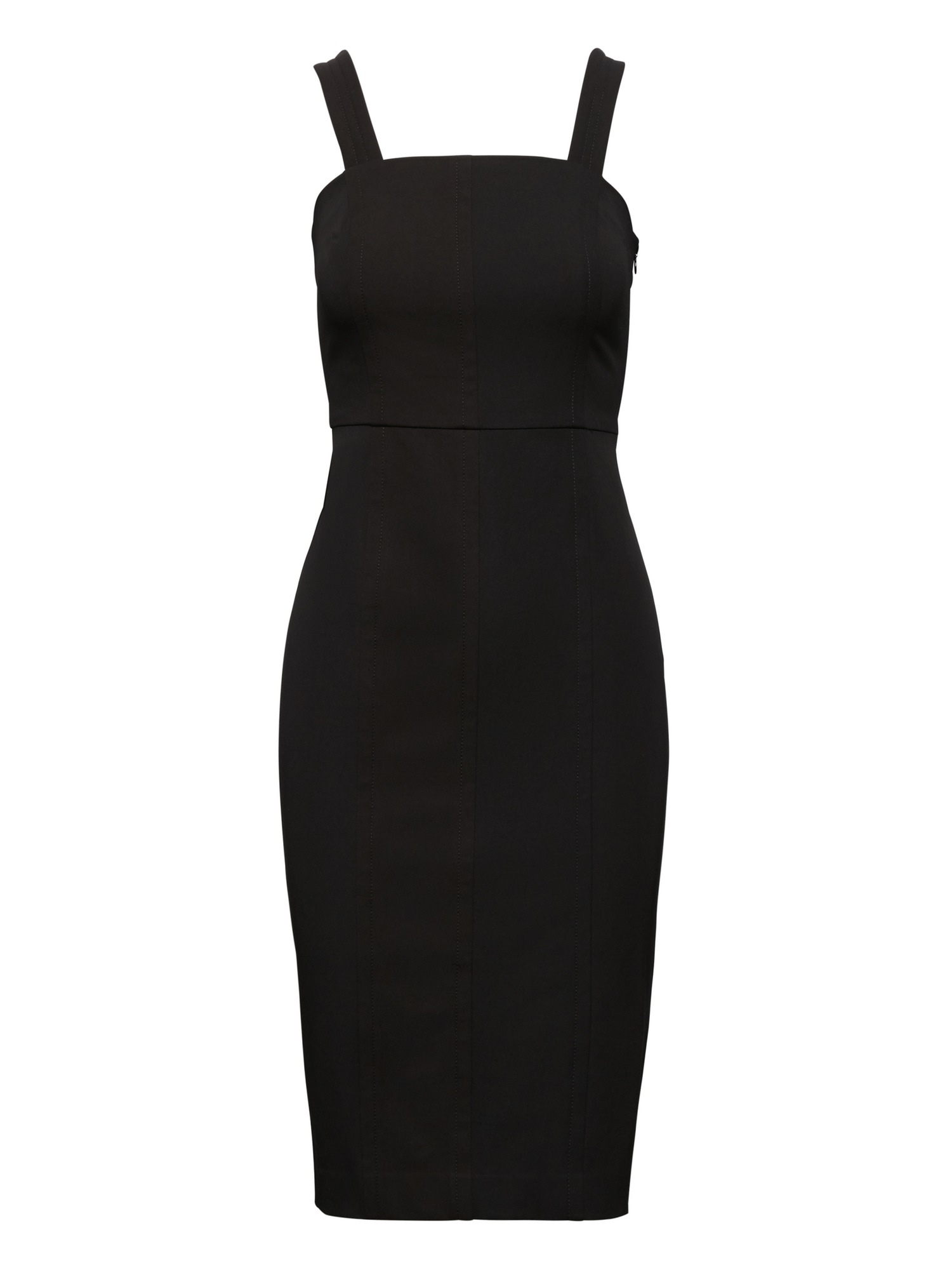 This ModCloth A-line dress also has a square neckline and thick straps, and is more true to the fit and flare silhouette worn by the Duchess. A few more inches in length would make it spot-on, but its a great pick nonetheless! Wear your black leather jacket for a night out, or put on flats and go tour Blarney Castle. And forget kissing a stone- Blarney Castle has 60 acres of gardens to explore so gear up to spend some serious walking time!
What's fun about this dress style is you can go into so many stores (in person or online) and look for a coverall/overall/apron/pinafore dress. Any of these styles are likely to have a square neckline and thicker straps. Instead of the typical white shirt you might usually seen worn under these, put on a black bandeau bralette and you will stun (and stay cool!) all summer long. This is perhaps not a royal look, but we'll let it slide because you will look so darn cute rocking it.
Whats your favorite pick? I have to say that Max Mara dress rocks my world. My backup pick is the black overalls dress with black bralette for the pure VERSATILITY of it. There are an infinite host of places to dress up or down any of these royally-inspired little black dresses.