Perhaps the French royal family was the height of fashion. Although their reign is lost, their style lives on. To make my case: the two consecutive weeks of RuPaul All Stars season 4 where there was a King Louie inspired runway look.
Manila Luzon
And Gia Gunn
I think this is a double whammy- ancient kings and modern queens. So why aren't we seeing this everywhere? Seriously, those FRENCH CUFFS tho!! Let's what current dress options I could find for us.
This dress from Vetiver goes for $50 and features bold white cuffs on an otherwise black, understated dress. It's adorable!
Next up is this French cuff wrap dress from Madewell for $425. I know they are really playing up the robe inspiration for this lewk but for real, the styled photo with the flat slipper-type shoes? No. If a dress hits below the knee you should be putting on heels.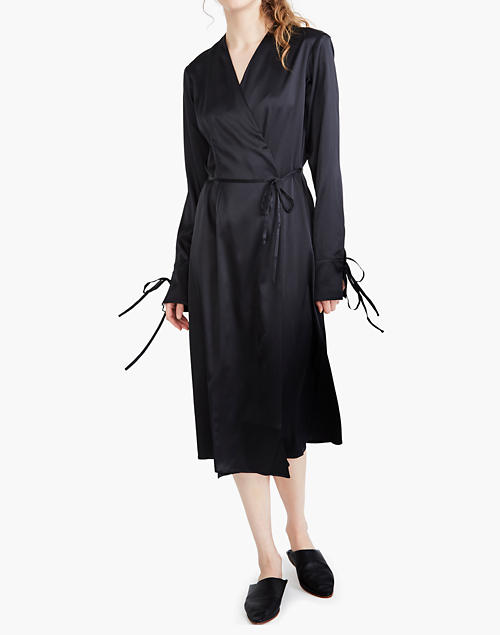 In conclusion, there is a huge lack of dresses with a bold French cuff available. And clearly the past, present, and future people all love it. Come at me bold cuff trend in 2020, I'm ready for you!